This week saw the annual IMRO live music venue of the year awards ceremony take place at IMRO headquarters in Dublin. Cork had a strong showing with the Opera House and Cyprus Avenue picking up awards. Both venues have played a part in bringing quality acts to the city over the past year, despite what has been perceived as a recent stagnation in international touring acts visiting these parts.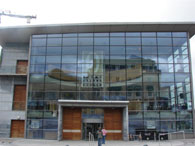 Coming out on top was the Cork Opera House with the IMRO National Live Music Venue of the Year award, voted by the public. The past year has seen a marked improvement in the range and quality of acts performing at the Opera House, some of the highlights including: Ryan Adams, Talvin Singh, The Blind Boys of Alabama and Bonnie 'Prince' Billy, as well as Irish acts Fred, Niwel Tsumbu, Jack L and James Vincent McMorrow.
Filling up the calendar too were a range of quality comedy acts, as well as perpetual OH favourites like Daniel O'Donnell, various showband nostalgia nights, even Crystal Swing and a string of sold-out Jedward shows, but tickets will be sold and bills must be paid! Special mention must be given for stand-out events such as the series of shows for The Reich Effect (celebrating Steve Reich's 75th birthday), The Knife's Darwin electro-opera 'Tomorrow, in a Year', Icebreaker & BJ Cole performing Brian Eno's Apollo, and the UCC Gamelan Ensemble (who are returning in April).

Upcoming highlights at the Cork Opera House include Professor Green, The Magnetic Fields and Transcendentalists (Jóhann Jóhannsson, Hauschka and Dustin O'Halloran), with some impressive local & Irish acts lined up in the form of Mick Flannery, Kormac's Big Band with the West Cork Ukelele Orchestra, and Cork Rocks The House.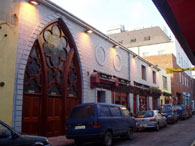 Meanwhile, Cyprus Avenue have been awarded Best Live Music Venue in Munster for the second time, having won the inaugural award in 2008. Last year saw some epic, loud gigs like Swans, Earth and Therapy, and brought back classic Irish acts Whipping Boy and Cry Before Dawn. International touring highlights (for this author at least) included And You Will Know Us By The Trail Of Dead, Austra, John Grant and The Antlers.
More information:
IMRO Live Music Venue of the Year Awards 2012
www.corkoperahouse.ie
www.cyprusavenue.ie